Jana Pendapatan Tanpa Sebarang Modal
Assalamualaikum
Haaa korang nak cari duit dengan cara senang? haha tudiaa dasar manusia tak mau berusaha. Tapi kes kali ni lain sikit, nak cari duit lebih, tapi tak dak modal. Boleh je.. Haaa meh nak cerita.
Pendek cerita cara dia, anda hanya perlu "SHARE" iklan dan dapat duit. Macam mana dapat duit? Haaa bila anda share satu iklan, dan ada orang klik iklan tu, dapat la duit. Kan senang?? kan kan kan?
Dok dalam toilet sambil "melabur" boh boleh dapat duit, Haaa berminat tak??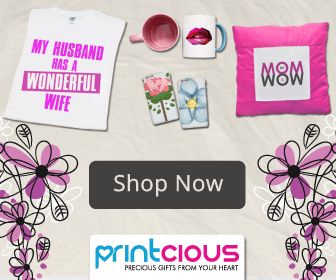 Ok meh nak terang dulu. Penah dengar
HeartBeat.My
?? sapa yang tak penah dengar, meh nak cerita. Tapi sapa yang dah penah dengar tolong baca gak sampai habis jugak. (PAKSA)
HeartBeat
ni satu laman web yang jual pelllllbagai barangan hadiah berbentuk DIY. Tau dak DIY tu apa?? Do It Yourself. Korang nak cari hadiah nak bagi kat yang tersayang?? boleh je. Macam-macam ada kat sini. Hadiah birthday, wedding, convo, anniversary dan hari-hari apa pon boleh lahhh nak bagi kat mak ayah, tok, tok wan, cikgu cikgi, lecturer, adik abang kakak. Pendek kata semua la.
Dekat
HeartBeat
hampa boleh boleh buat:
Haaa banyak gila kot. Semua tu hampa boleh request nak boh muka hampa sendiri ke muka kucing ke. Ikut suka la. Dulu Cik Moshi pon penah beli pillow cushion dia. Kejap je siap, terus pos sampai depan rumah. Yang best, dapat discount kalau buat account sendiri. Dah la share iklan dapat duit, ni kita beli, kita yang dapat duit. Hampa tak mau rugi la.
So ada yang berminat nak join
HB!Affiliate
?? Apa kelebihan kalau hampa join?
1. Affiliate must register as our Member to join HB!Affiliate.
2. Affiliate copy the source code of our ad and place on their own website such as blog, forum etc.
3. Affiliate drive Internet traffic to HeartBeat.my through specially formatted links that allow us to track sales and other activity.
4.Affiliate earn 15% in referral fees or up to 20% in self purchasing on all qualifying revenue made through their links .

5. Other earning methods are also available for Affiliates


Referring friends to register as our affiliate

6. Minimum cash out amount is RM50.00.
7. Besides that, Affiliates can also redeem their personalized photo gifts at SPECIAL OFFER with their HB!Affiliate earning. We will FREE DELIVERY for all gift redemption with HB!Affiliate earning.
paham tak? haha Cik Moshi malas nak translate, pandai-pandai la hampa google translate sendiri. Hahaha. Ok barang siapa nak join, klik
SINI
.
Ok sesiapa yang baik hati. Tekan cute icon ni




OK BYE!
---
Thanks for reading :)
---
Older Post . Newer Post